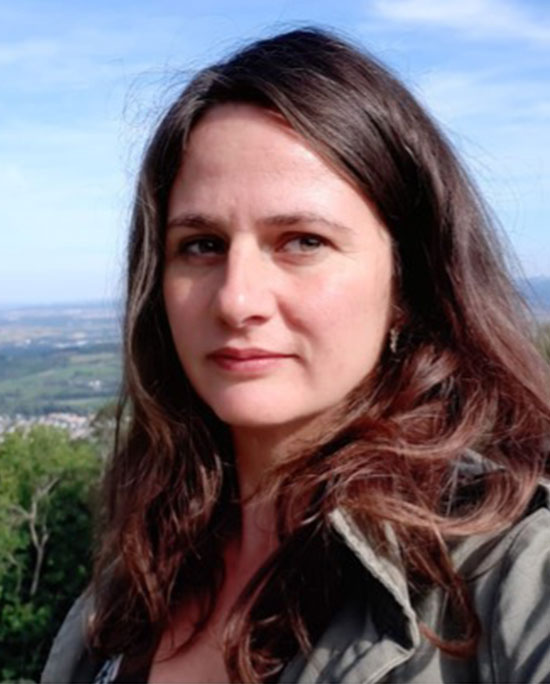 Her contributions are devoted to the study of Arabic and Judeo-Arabic sources, particularly from the Cairo Genizah, and the production of editions of manuscripts and the tracing of their history and transmission. She is interested in examples of global traditions that challenge religious and cultural identities. For this reason, her main focus has been divinatory sciences like geomancy and dream interpretation from an interreligious perspective.
Current position
Junior Postdoctoral Researcher at the Faculty of Oriental Studies, University of Oxford, for the AHRC-DFG project: "The History of the Jewish Book in the Islamicate World". Principal Investigators: Prof. Dr Judith Olszowy-Schlanger and Prof. Dr Ronny Vollandt (LMU). Junior Research Fellow at the Oxford Centre for Hebrew and Jewish Studies (OCHJS).
Intellectual history, transmission of ideas, manuscript studies, Arabic and Judeo-Arabic Studies, Cairo Genizah, divinatory sciences (geomancy, dream interpretation) and text edition.
Education
2016 PhD Complutense University of Madrid
2012 MA in Religious Sciences, Complutense University of Madrid
2011 MPhil in Human Rights and Citizenship, University of Barcelona
2008 Licentiate Arabic Philology, University of Barcelona
Past contracts and projects
Post-doctoral Research Assistant for the Project: Studia Nabulusiana, directed by Prof. Lejla Demiri, Chair of Islamic Doctrine at the Centre of Islamic Theology (University of Tübingen). From April 2017 to July 2019.
Researcher for the Project: "Lengua y Literatura Judeo-Árabe de la Edad Media a la Edad Moderna (FFI2010-20568)". Centro de Ciencias Humanas y Sociales. Principal Investigator: Mª Angeles Gallego García. Funded by the Spanish Ministry of Sciene and Innovation. From July 2013 to December 2014.
Researcher for the Project: "Biblioteca de al-Andalus: autores de la S a la Z (FFI2009-08383/FILO)". Universidad de Almería. Principal Investigator: Jorge Antonio Lirola Delgado. Funded by the Spanish Ministry of Economy and Competitivity. From January 2010 to December 2012.
Books
Onirocrítica islámica, judía y cristiana en la Gueniza de El Cairo: edición y estudio de los manuales judeo-árabes de interpretación de sueños.
CSIC, Madrid, 2020. ISBN: 978-84-00-10560-0.
Geomancy in the Judaeo-Arabic Manuscripts from the Cairo Genizah (in Spanish),
Oriens Academic - CNERU - CSIC, Córdoba, 2015. ISBN: 978-84-606-6056-9.
Film and MOOC
Instructor of the Coursera MOOC "Magic in the Middle Ages", University of Barcelona. Making of the video on Geomancy for the Unit "Astrology & Geomancy".
First edition: April 2015. Second edition: July 2016, to present time.
Peer-reviewed articles and book chapters
Dream Interpretation Reinterpreted in the Light of Judaeo-Arabic Fragments Attributed to Hai Gaon", in Josefina Rodríguez-Arribas and Dorian Gieseler Greenbaum eds.
Unveiling the Hidden—Anticipating the Future, Brill, 2021. ISBN: 978-90-04-44570-3)
Reading Islamic Dream Books in the Cairo Genizah"
Intellectual History of the Islamicate World, volume 8, issue II (2020). ISNN: 2212-9421.
Arabic Geomancy in Jewish hands: Specimens from the Cairo Genizah" in A. Palazzo, I. Zavattero (eds.),
Geomancy and Other Forms of Divination, «Micrologus' Library» 85, Edizioni del Galluzzo, 2017. ISBN: 978-88-8450-842-3.
40 bio-bibliographical articles of Andalusi and North African authors,
published as entries for the Encyclopaedia Biblioteca de al-Andalus, ed. J. Lirola Delgado & J. M. Puerta Vílchez (vol. 1-3), 7 volumes and Appendix. Fundación Ibn Tufayl de Estudios Árabes, 2004-2012, Almería.
Other publications
Written report of the international conference "The Power of connections: Interpersonal Networks and Agency in the Ottoman Empire and Ottoman Europe"
(in collaboration with Ayşegül Argıt), published in ZITh Newsletter 2/2017.
Written report of the international conference "Theological Anthropology in Interreligious Perspective"
(in collaboration with Serkan Ince), published in ZITh Newsletter 1/2018.
Contribution to Genizah Fragments newsletter: 'What does the future hold?',
Volume 68, October 2014, p. 3, Genizah Research Unit, Cambridge University Library.
Analytical index of the Encyclopaedia Biblioteca de al-Andalus,
Vol. 6: "De Ibn al-Ŷabbāb a Nubḏat al-ʿAṣr". Ed. J. Lirola Delgado, 2009, Almería, 672 pages.